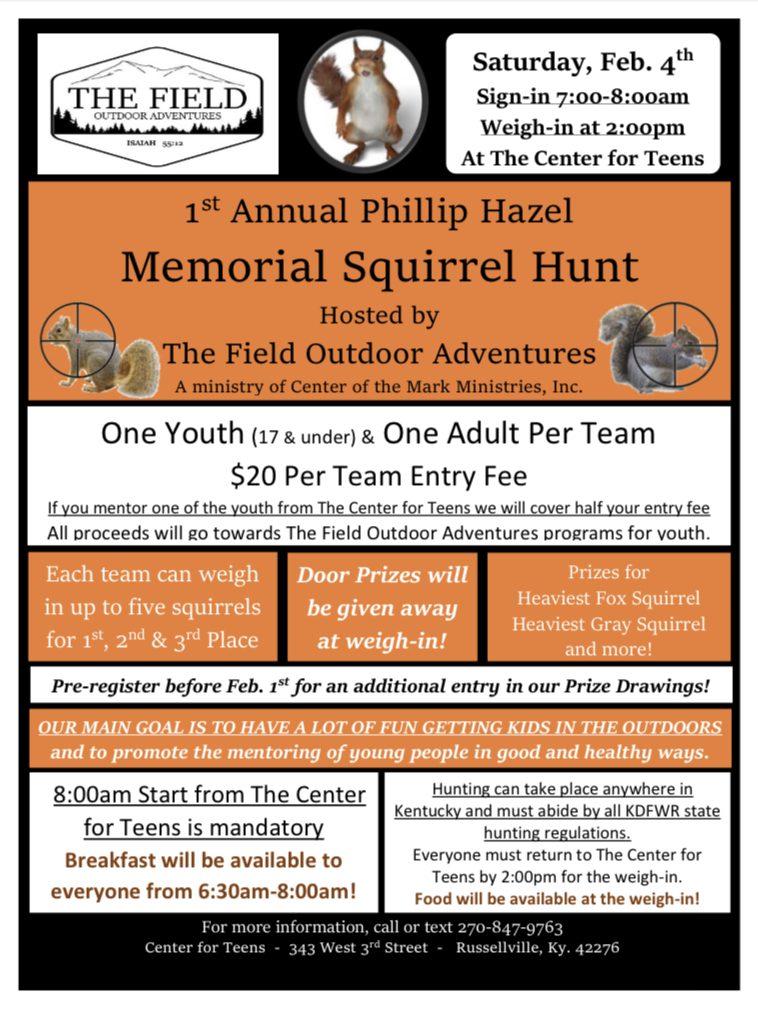 Pre-register before Feb. 1st for an additional entry in our Prize Drawings!
May 20th
Saturday
2023
and
August 19th
Saturday
2023
Beyond The Points
3-D Archery Shoot
Partridge, Kentucky
Registration & Practice: 1:00 – 2:00pm
Shoot Starts at 2:00pm (shotgun start)
No admission fee but donations will be accepted to support future events.
There will be a meal right after the shoot for everyone!
Some fun challenge shots for prizes will follow the meal.
Trophies and door prizes will be handed out after the fun challenge shots.
*For more information contact: Will @ 270-847-9763